Jumbo Zippered Pouch by ODDS N TOTES – Not Just Another Jumbo Zippered Pouch!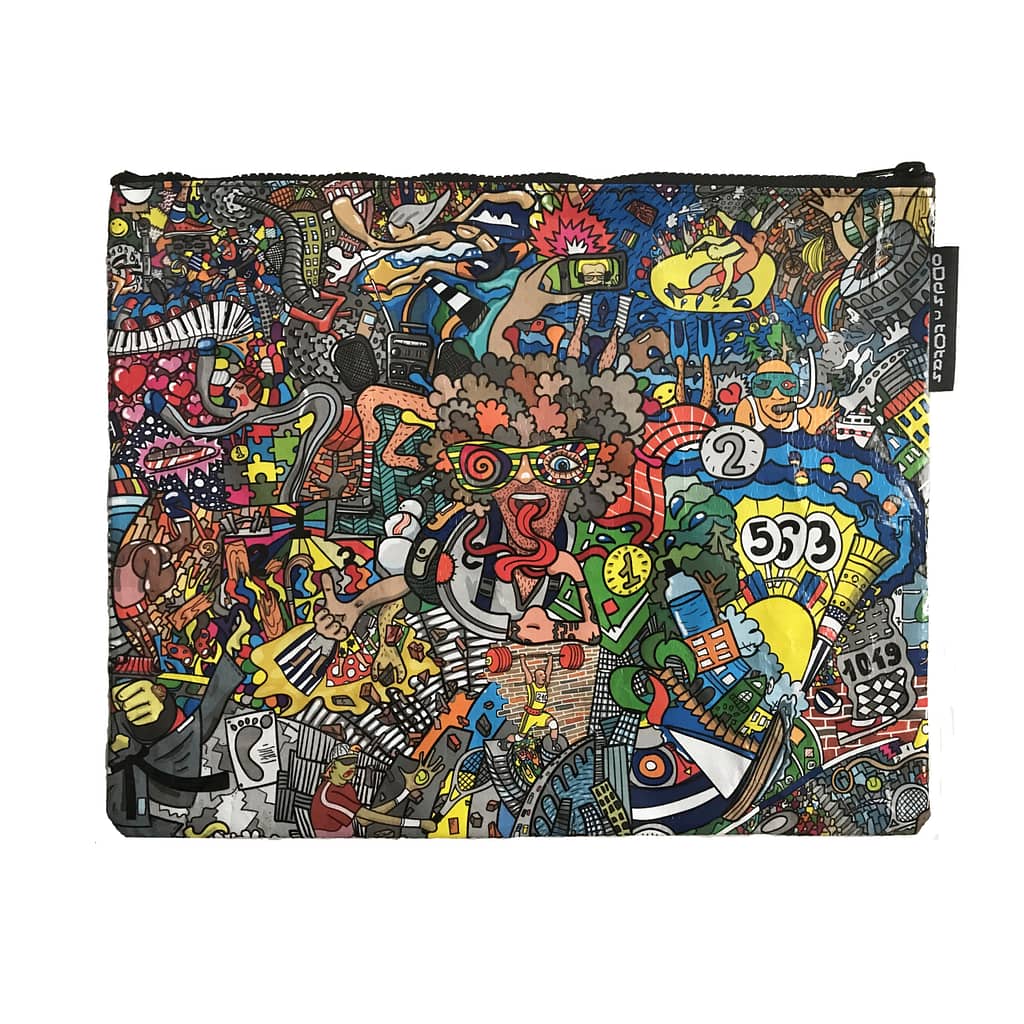 REALLY BIG Toiletry Bag – Made from recycled plastic materials (not cheaply made), the sack-like fabric of this jumbo zipper pouch is naturally stiff, rugged and beautiful. Extra large travel bag for toiletries, mobile phone, wallet, daily sundries, etc. XXL Size 13.5 by 10.5 inch.
Multipurpose Large Zipper Pouch – Aesthetic A4 document bag cum art bag for kids, teens, adults; book pouch; large pencil pouch for documents, files, books, pens, pencils, markers, long rulers, school supplies; zipper pouch for artists to keep art and craft tools, paint brushes.
Travel Bag for Toiletries – Travel toiletry bag for Men, Women, Teens, ideal for holding toiletries, passport, travel guides, accessories, cosmetics.
Light Weight, Water-Resistant – Durable, Tear-resistant zipper pouch for swimsuit, diapers, clothes. Travel pouch for beach, pool, sports, yoga, gym towel, umbrella.
Cool Gifts for Friends, Family – Best gift made of recycled materials for all occasions, Christmas, birthdays, Valentines and Galentines Day, etc.